Make your own DIY Hocus Pocus T-Shirt with my free cut file and heat transfer vinyl and your Silhouette. I will teach you how to create your own cute Sanderson Sister tee. This post contains affiliate links, which help to support this blog. Thanks!
It is almost Halloween, and if you are anything like me and my family, you will be spending some time watching your favorite Halloween movies over the next week or so. Hocus Pocus has been a favorite of mine since I was a kid, and I was shocked – shocked I tell you! – to learn recently that my husband has never watched it! Can you believe that? We will definitely be rectifying that situation this weekend.
Anyway, I wanted to make myself a little Hocus Pocus T-Shirt to wear this season and celebrate the holiday, so I whipped up this little design. And don't worry, if you want to make your own, I will walk you through all of the steps. Plus, several of my blogging buddies are sharing their best recipes, crafts, and project ideas inspired by all kinds of Classic Halloween films. Find all of those awesome projects at the end of this post (just keep on scrolling!)
Hocus Pocus T-Shirt Supplies:
The first step to making your own Hocus Pocus T-shirt is to cut the design out of your heat transfer vinyl (HTV) using the Silhouette Cameo or another electronic cutting machine. You can also cut HTV with scissors, but the Silhouette allows you to easily cut intricate designs like this t-shirt.
This design uses five different colors, so you will need to cut each color from a different piece of vinyl and then adhere them each individually to the shirt. The cut by color feature allows you to easily separate the design by color and cut each section individually. Learn more about cutting by color in this post.
Select Heat Transfer Vinyl Smooth from the cut settings menu, make sure your image is mirrored (heat transfer vinyl is cut on the back so it must be reversed), place your HTV shiny side down on your cutting mat, and send it to the Silhouette to cut. Repeat this process for each color.
Once you have each layer cut out, you need to remove the excess vinyl from the carrier sheet. This process of removing the extra vinyl around your design is called weeding. You can use a special weeding hook tool, or a straight pin works great too. Only leave the vinyl you want to transfer to your shirt on the clear plastic backing.
You will need to repeat this process for each layer, and when they are all weeded, you will want to arrange and position them on your t-shirt.
To apply your heat transfer vinyl to your shirt, you just need a regular iron set to the cotton setting with the steam turned off. Because you need to apply some pressure, it's best to apply on a sturdy surface like a table rather than a folding ironing board. You can iron on a wooden cutting board or an ironing mat to protect your table.
I started by applying the pink lip layer first because it helped me to spread out the sister's correctly and get each one in the right place. I positioned the lips on the shirt, covered with a piece of multi-use paper (a piece of cotton fabric works great too) and pressed down firmly with my iron for about 5-10 seconds. Because I knew these lips were going to get more heat with other layers later on, I didn't want to give it too much heat right away. (If HTV gets too much heat it can melt and warp.)
When the lips were applied, I positioned each of the sister's hair and individual ironed those on.
Finally, I added the text. I made sure to cover up each layer that had already been applied with my multi-use paper. (Make sure to never place your iron directly on the heat transfer vinyl!)
And that's it! My new Halloween shirt is already to wear.
I think it pairs pretty well with my new DIY Cat Shoes, which are totally Binx shoes, right?
Don't miss these other fun Classic Halloween Film projects from my friends: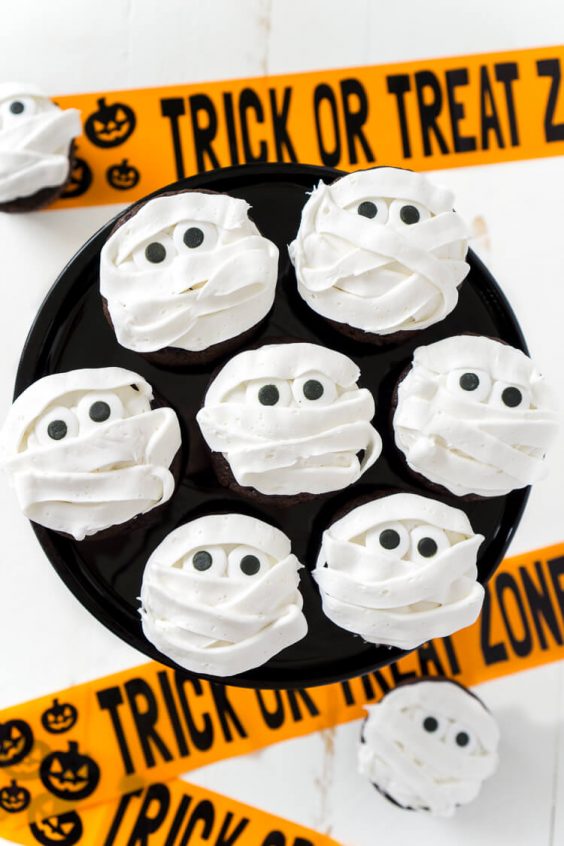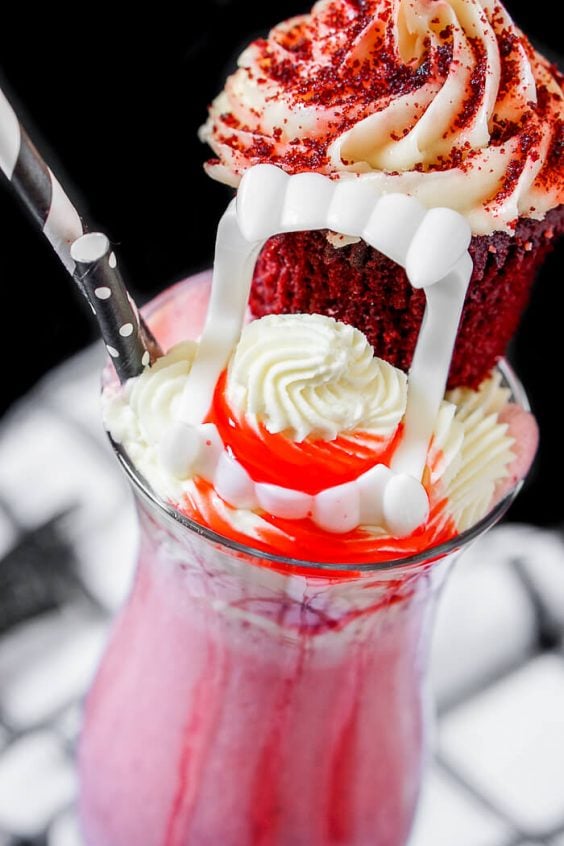 Dracula's Bloody Red Velvet Milkshake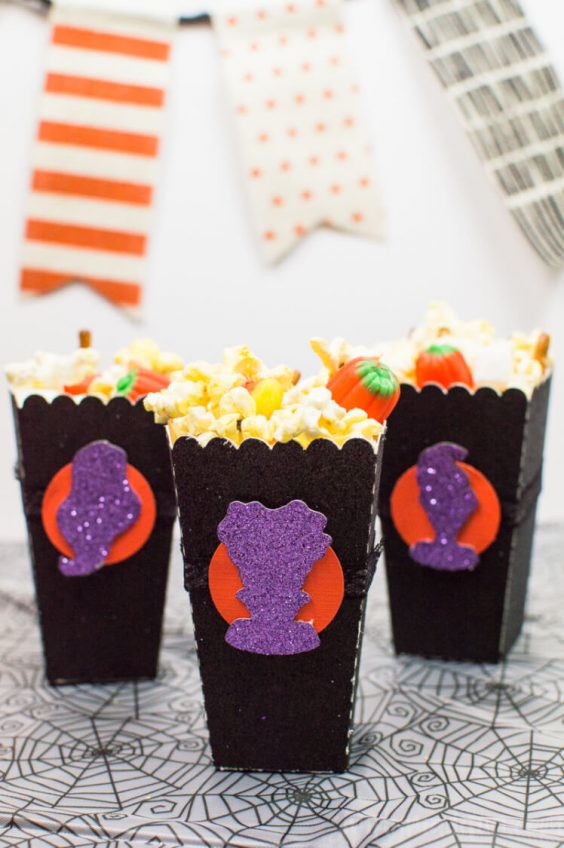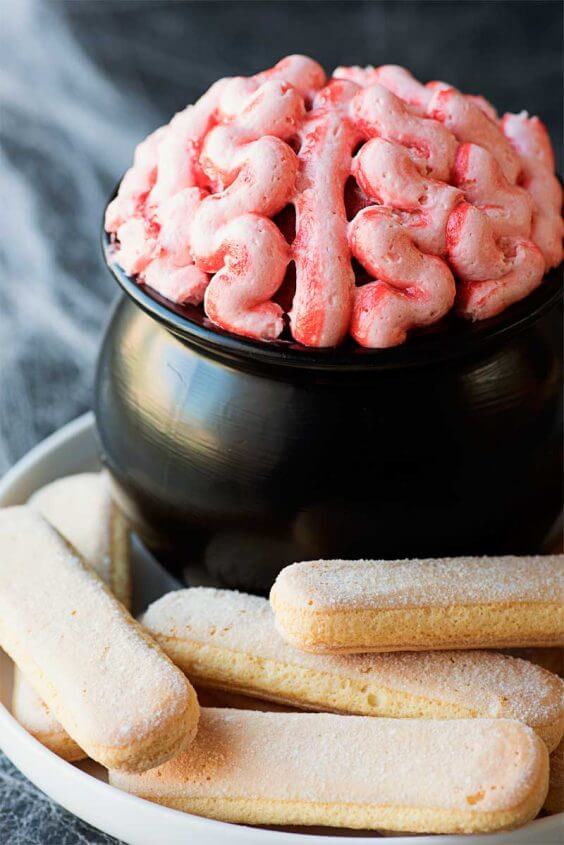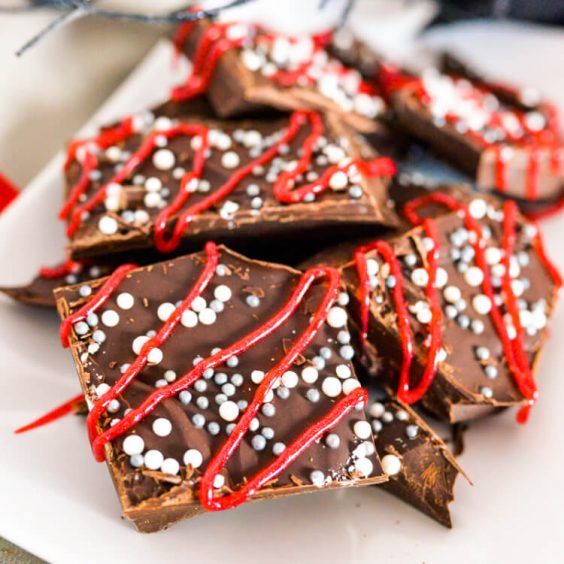 Dark Chocolate Espresso Dracula Bark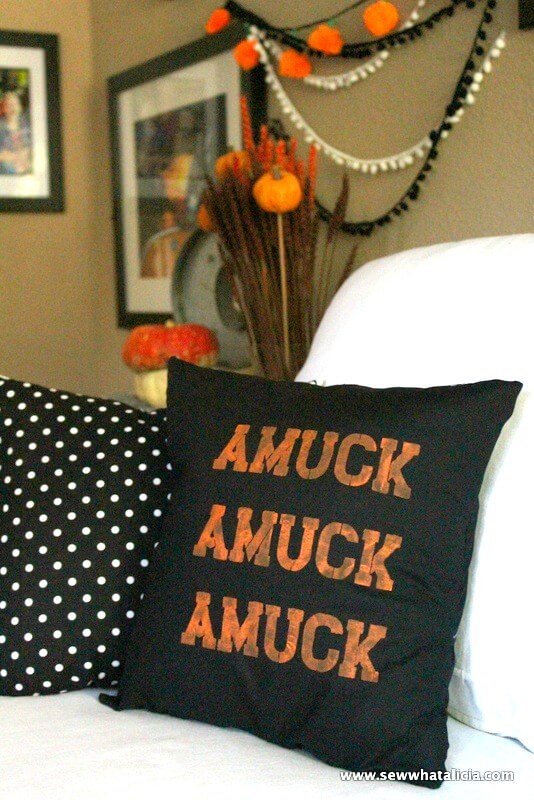 Hocus Pocus Stencil Throw Pillow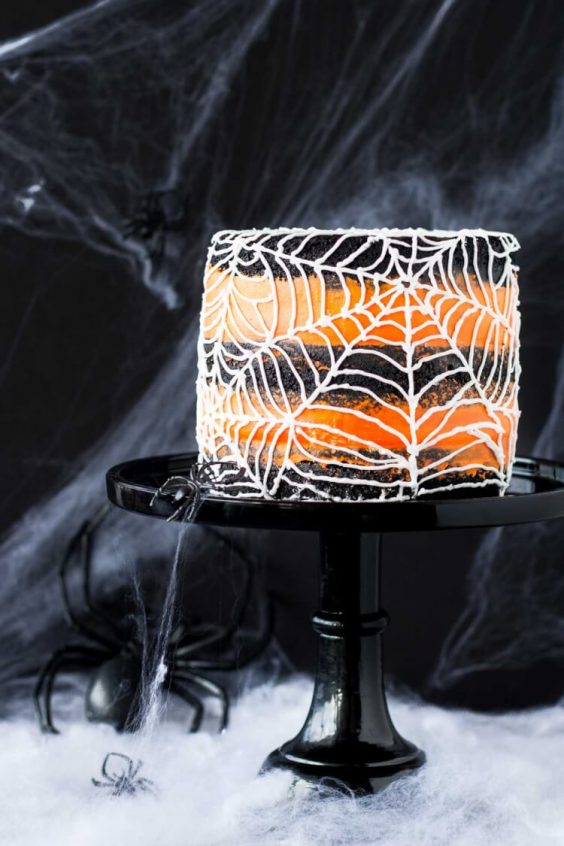 That's it for today! Happy Making and Happy Halloween!
If you liked this post, you might want to check these out:
DIY You're Freaking Meow't Tee
Printable Watercolor Halloween Tattoos